Shows
Children's Entertainment For Weddings & Christenings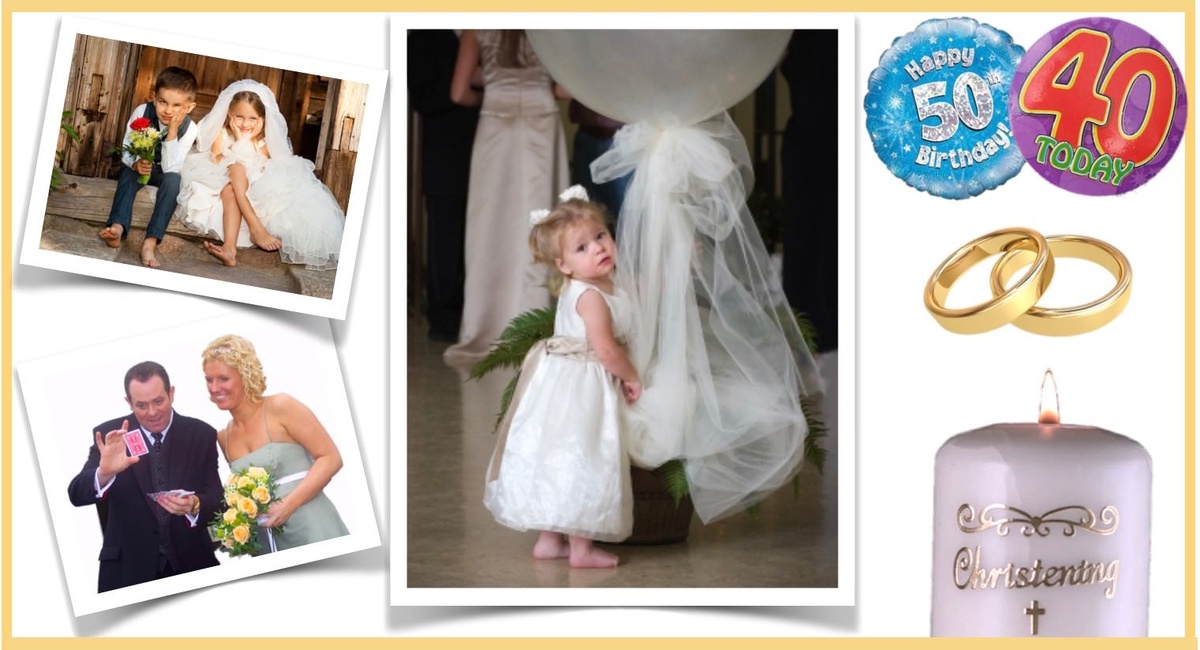 Why hire a children's entertainer for your wedding, Civil Ceremony or Christening?
Children's party entertainments have been supplying children's entertainers at Weddings & Civil Ceremonies & Christenings for over 18 years. Anyone who has children will know that trying to keep them amused for hours on end during a wedding or family party can be a daunting task. Wedding days can seem a very long time for young children.

Sitting through the ceremony, (around 45 minutes) then the photographs, which can take up to an hour. Then it's back to the venue of choice for the meal. (Sometimes this lasts for 2 hours) by this time the children are beginning to get very restless. It's not nice seeing someone try to eat their meal but they have to keep stopping to tend to their children every couple of minutes.

That's where we come in.
Children's Party Entertainment can supply acts to entertain your young guests throughout the meal with talents such as close up magic, comedy and balloon modelling, keeping the young ones amazed and amused so that they don't get restless and upset the meal for their parents and other guests.
After the meal its time for the speeches, this can also be a time when the children start to fidget and disturb the speakers. That's where our acts come to the rescue. Our entertainers will perform a show for the children in an adjoining room so that the speeches can go ahead undisturbed.
You will have enough to think about on your special day, let us take some of the stress out for you.
Magic For Grown Ups!
Many of our entertainers are also competent close-up magicians who are also very competent Award-Winning Close-up magicians and are members of the World famous London Magic Circle. Who can astound your adult guests with amazing, close quarter walk about, table magic that happens right in front of your guest's eyes.