Welcome to
Children's Party Entertainers & Corporate Events
"A Modern Company Specialising In Creative and Fun Entertainment For Kids."
Whatever type of party or special event you are thinking of organising, we have the childrens entertainers to make your event one that will be remembered for many years to come. We can cater for any occasion whether you are after a magic show for a Birthday party or a balloon modeller to entertain at a lavish corporate event. We book performers for hundreds of events each year and have built up a great relationship with many parents, bookers and organisations who have in turn become our regular customers, who come back year after year. See some of our customer comments here.
Or go to our facebook page by the link at the bottom right of this page.
Our entertainers are all unique. We are NOT a franchise where every act is doing the same old dated routines. Our entertainers are all totally individual and perform modern, up to date routines. They also have many years of experience in entertaining children of all ages and backgrounds, giving you peace of mind that they can adapt to any occasion and situation.
Our company, Childrens Party Entertainment which is based in Fareham near Portsmouth in Hampshire, was founded in 1994 and was set up and is still run today by children's entertainers, so when you make a booking with us, you'll not only get the knowledge and experience that we have gained from booking thousands of shows over the years. But we have also been involved with all aspects of entertaining young ones ourselves and know exactly what works and what doesn't. That's something that agents can't offer. We are also both a registered company and are fully insured.
Our hand picked team of fully vetted entertainers who are exclusive to us, are suitable for every occasion and event from private Birthday Parties, Weddings, Christenings, Children's Centres, Schools, Preschools, Nurseries, Summer Play Schemes, shopping Centres, and we regularly supply performers on many luxury cruise ships worldwide.
As a company Children's Party Entertainment has become very well respected in the industry and we represent many of the south's leading children's entertainers, whose individual accolades include being multi-award winning, they regularly perform for the children of many top celebrities, and have performed for the Royal Children on several occasions. They have also appeared at many prestigious events and venues and have performed on television channels such as The Disney channel, BBC TV, Sky and ITV to name but a few.
We supply childrens entertainment across Hampshire, West Sussex, Surrey, Berkshire, Wiltshire, Dorset, and beyond. So if you are looking for fully vetted, reliable, full time, professional children's entertainers whether it be for a Comedy Magic show, Junior disco, Comedy clown show, Balloon modelling, Puppet shows, Face painters, Stilt walkers, Jugglers. Or a themed show such as: Clown, Wizard, Witch, Pirate, Princess, Cowboy, Christmas Elf, Santa and many more, then you've come to the right place…….
Why not give us a call today for a chat and a no obligation instant quote.
or alternatively fill in a BOOKING ENQUIRY FORM.

If you have anymore questions give us a call or click here for our FAQ's
This Month's Featured Entertainers
The following children's party entertainers below are exclusive and can ONLY be booked through Childrens Party Entertainment. Simply click on the entertainers images to find out more about them, what they do, and the various many other characters they offer.
Latest News
100% Covid Safe!!!
Your little ones really don't have to miss out this Christmas because of the COVID-19 and lockdown restrictions. After all 2020 has been hard enough for them as it is. That's why we are endeavouring to bring back some normality this Christmas by offering a completely fully themed, highly interactive Christmas virtual comedy magic show, which is streamed through the Zoom App. Meaning that the children can watch the show from the safety of their own homes, classroom, club house, nursery or social bubble and still enjoy all the fun of a festive show without you having to worry about social distancing or wearing masks.
This Nikki Elf and Santa show is set all around Santa's workshop and study and is packed full of comedy and magic and will have the children (and adults) in fits of laughter from start to finish.
Can Elf Nikki save the day and help Santa finish his jobs before Christmas? Will she be able to find a very special missing person? All these questions will be answered in this laugh a minute rollercoaster of a show.
We guarantee giggles galore plus lots of magical, festive memories.
Please note that these virtual Christmas magic shows get booked up very quickly so book up nice and early to avoid any disappointment and to get the date and time that you require.
Please contact us for more information.
More Info >>
As any Parent or Grandparent knows. Christmas is such a magical time of year for young children.So imagine the look on the faces of your little ones when they receive a video call from the "Real Santa" Who knows all about what they want for Christmas as well as the names of all of their family members and pets. Santa will also tell them that they have made it onto the "Nice List" and that he will send them a special personalised certificate that they can keep and show to all of their friends and family. Santa and his favourite little Elf Nikki will also tell them all about going to bed early on Christmas Eve and that if they wanted they could leave him a nice glass of milk and a cookie or mince pie and a carrot for his reindeers.
Contact us for more information.
More Info >>
Obviously the COVID-19 pandemic has affected the way children's entertainers perform at children's parties and events. Like everybody else we have to adhere to the strict measures set out by the government. But did you know that you can still have entertainment for your children on their special day. Below are just a few of the totally safe ways that we can help.
Stay At Home Virtual Parties. (via the Zoom app) and Doorstep Visits. WATCH THE VIDEO. CLICK HERE

BIRTHDAYS
A 30-Minute fully interactive Comedy Magic Show performed as a Magician or themed character if you wish such as a Pirate, Jungle Explorer, Wizard.

SPOOKY HALLOWEEN SHOW
Witch
Wizard
FESTIVE CHRISTMAS FUN SHOW
Christmas Entertainer
Elf

DOORSTEP VISITS
One of our entertainers could make a personal (socially distanced) visit to your own home? They will entertain at your doorstep with magic and they will also make an amazing balloon sculpture for the special child, plus they will also receive a gift and other surprises.
Halloween Doorstep Visits
As above but have a Witch or Wizard visit your Child/Children who can create spooky fun without being too scary.
Christmas Doorstep Visits.
As above but have an Elf or Santa make a special visit creating magical festive memories.
For more information. You can either call us on 02392 379597 for a friendly chat or fill in an online enquiry form CLICK HERE
We will always do our utmost to accommodate you.

More Info >>
Safety & Peace Of Mind
For your childs safety and your peace of mind our exclusive entertainers all hold the following...

A FULL-ENHANCED DBS CERTIFICATE (Formerly CRB Check)

(Disclosure Number available on Request)

FULL PUBLIC LIABILITY INSURANCE OF UP TO £10 MILLION
(Through British actors equity)

CURRENT PAT TEST CERTIFICATION

(Documentation available on Request)


Children's Entertainment
Shows For All Occasions
Children's Entertainment
Some of our clients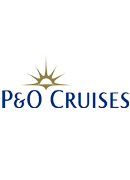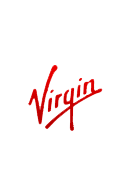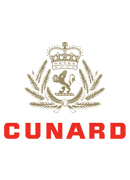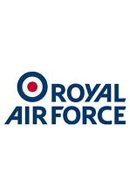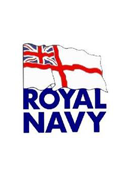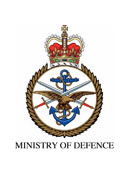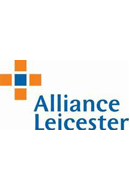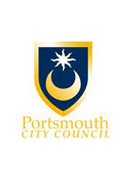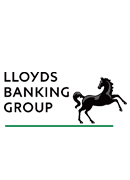 Childrens Entertainment
Show Packages